Since 1984 we have specialized in the development and production of cleaning systems for screen printing, textile printing, the electronics industry and rotary printing.
Cleaning systems for tumble and vibrating screens are new to the range.
Our product range extends from the simplest manual washing tubs to fully automatic multi-chamber continuous cleaning systems.
In addition, we develop individual cleaning systems according to your requirements for special cleaning tasks.
***Please note: Inquiries about new and used cleaning systems or spare parts should always sent by email !!! ***
A small excerpt from our product range:
Screen washing systems

Stripping systems

Development facilities

Parts cleaning systems

Cleaning systems for SMT stencils
Stencil cleaning systems
Solder frame cleaning systems
Condensate trap cleaning systems
Parts cleaning systems











Rotary screen washing systems


Chamber doctor blade washing systems



Rotary screen development equipment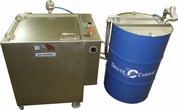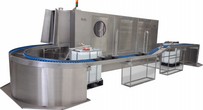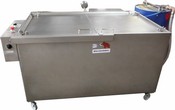 We are not interested in inquiries regarding the distribution of our cleaning equipment !!